Whether you've seen stunning destination weddings in photographers or you've attended one yourself, you're seriously considering having this type of affair. A destination wedding allows you to break away from the traditional and to craft a soiree that is truly a reflection of you and your partner. Some may say that destination wedding is more work, but it can run quite smoothly if you plan properly.
Part of that process involves hiring a wedding planner. Opting for one in the area where you're getting married can help you to connect with resources and to stay on top of the planning from affair. Even if you aren't at the spot to meet with potential vendors, the planner can do it for you. In addition to hiring a wedding planner, you can also keep yourself organized. Knowing what steps to take and what to do will help you to feel less overwhelmed.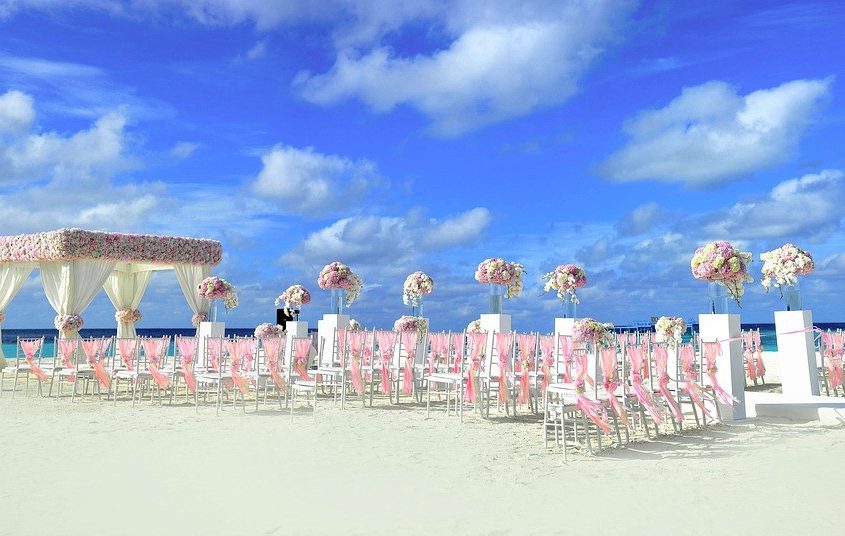 Research
Once you've decided to have a destination wedding, your possibilities are virtually limitless. Many couples decide that they want to have a wedding at the beach, so if that's your plan, you can begin to narrow down the many beaches available. However, you shouldn't feel as though you must marry where the sand and ocean meet. You might choose to have the wedding in a historic castle in Europe or on a farm in the middle of the United States. Considering your desires as a couple is the best way to choose the destination. During this phase of the process, you can start to narrow down your choices. For example, you might look at pictures of a wedding at a particular locale and determine that it is not for you.
Plan a Visit
Think about all of the times you've conducted research online for a restaurant, activity or party venue. Chances are that you've had the experience of seeing something different in person from what you saw online. Since you don't want that to happen with your wedding venue, you should schedule a time to go to the destination in person. If you are choosing between a variety of options, you may want to take one long trip. Doing so can cut down on time and costs. You have to visit the location to see what it looks like in person. Also, by traveling with your spouse, you can get a strong sense of whether this place is one where you would like to get married. You can use this trip to explore different options for hotels or house rentals; consider staying a night at each one that you are seriously thinking about booking.
Weather
Ninety percent of couples say that the weather of a particular destination plays a major role in where they decide to marry. Planning exactly what the weather will be like on the day of your wedding is impossible, but you can look at weather patterns. In other words, you can learn what the different seasons are like in the place where you are planning to get married. Keep in mind that very hot or very cold temperatures might prove uncomfortable or even dangerous for some of your guests. You also don't want to book a wedding in the middle of hurricane or tornado season in a particular area.
Many couples choose destination weddings because they want to have some portions of their celebration outside; they may even want to have the entire wedding outside. You absolutely must have a back-up plan for each part of your wedding that you want to take place outdoors. Failure to do so could be a disaster when the wedding day arrives. One of the ways to avoid this problem is to work with a facility that has both indoor and outdoor space available to you on your wedding day. Don't assume that the weather will be nice; plan for the worst.
Cost
Maybe some relatives have told you that you shouldn't have a destination wedding because it's going to cost you more money. In fact, the average cost of a destination wedding is $28,000. In some parts of the country, the average cost of a wedding is significantly more than that. Destination weddings actually provide a way for you and your partner to keep the cost down. The average amount of guests at a destination wedding is 48. If you didn't have a destination wedding, you might have hundreds of people present. With fewer people, you have fewer plates, favors and other items to pay for. You could also keep costs down by booking the wedding during a season that isn't as popular at the destination. If that is the decision you make, ensure that you aren't picking a time when the weather is likely to be bad or dangerous.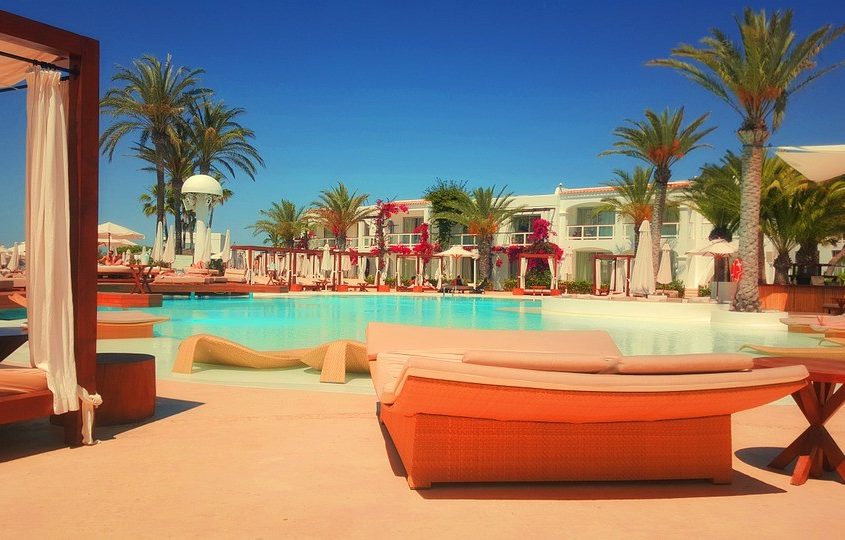 Brides, Grooms, Bridal Parties and Accommodations
When you're having a destination wedding, you can usually choose to stay at a house or a hotel. With a house, you may opt for a private house for you and your partner or a large house where all of the close relatives and bridal party members can stay. A house provides a more intimate setting for all of you to get ready for the big day whereas a hotel generally means you'll be more scattered around. On the other hand, a hotel is generally more affordable than a house. A private house allows you and your partner to have a quiet retreat after a long day of celebrating. You should also consider how you will get to the ceremony and reception sites. If you're having these celebrations at a house or a hotel, then you may want to consider staying there; the decision depends upon personal preference.
As far as the bridal party, you can decide if you want them to stay in separate dwellings from you. Paying for their rooms is a suitable idea since you are essentially making them travel. If you can, consider paying for their travel fees as well. Keep in mind that you can choose where they are staying if you are paying, but they may want to pay for their own accommodations elsewhere. Also, in the event that you are not paying at all for their accommodations, you can't expect them to stay where you want them to stay. They may seek out more affordable options.
Guest Experience
You are not required to pay for the accommodations for your guests. With a smaller wedding, you might want to. In any case, you should block off enough hotel rooms. Then, guests can call to make their reservations. When you choose a block, you can usually secure a lower rate on rooms too. A good idea is to block rooms at a couple of different hotels so that guests have options in terms of prices. You can also make guests feel more comfortable by providing them with welcome bags upon check-in. You can fill these bags with snacks, drinks and other essentials. Once all of your guests have arrived, consider treating them to a welcome dinner to thank them for taking the time out to travel to your wedding. You may want to couple this welcome dinner with a rehearsal dinner. Some couples do not have a rehearsal at all, so you can just forgo that element and replace it with the welcome dinner. Make sure all guests know that they are invited to attend. Also, do remember that some guests won't be able to attend your wedding because it is a destination event; be understanding of that fact so you don't sever relationships. Some people are unable to take off from work for that period of time, or they may not have anyone with whom to leave their children. You can be considerate of both the guests who are attending and the guests who are attending in spirit and thought.
Considerations When Packing
Before the day that you leave, you should make a checklist. Chances are that you are heading to the destination at least a day or two before some of your relatives and friends. You may want to give a trusted person a key to your home in the event that you forget any items. You should also call the airline or other methods of public transportation to find out what you are allowed to carry on. Having a fiasco with your wedding dress upon arriving at the airport or bus terminal can be jarring. Having your dress and other essentials with your being on the plane is important because it could get lost otherwise.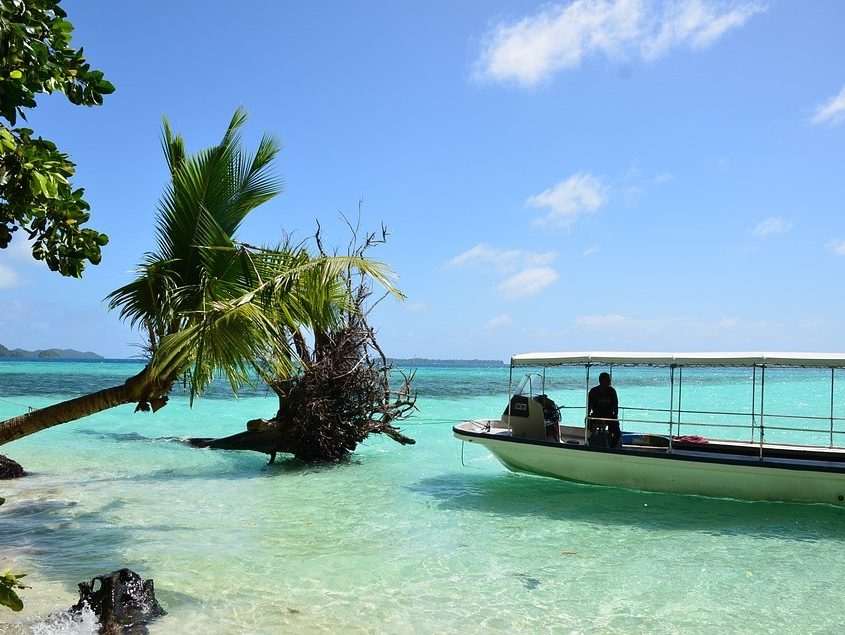 Other Tips
Brides reminds you to take into consideration the needs of your guests. For example, you may have planned a destination wedding at an outdoor environment where people have to walk a decent distance. Instead of requiring guests to walk this distance, have transportation available. This tip is especially important if you have elderly or disabled guests attending the wedding. You should also let guests know about local attractions and restaurants; providing this information with the welcome bags is reasonable.
One other major piece of advice that you need to take into consideration comes from the Knot. Maybe you've helped countless relatives and friends plan their local weddings, so you think you know exactly what you have to do to procure the marriage license. Remember, however, you are not getting married in your hometown. If you don't find out what the requirements are for obtaining the proper license to marry in the area you've picked, the consequences could be disastrous.
Planning a destination wedding might seem like a great deal of work, and it certainly requires attention to detail and effort. Fortunately, it does not have to turn into a project that takes over your life and causes you a tremendous amount of stress. In order to avoid those deleterious effects, make sure you take the process a step at a time and employ assistance along the way.