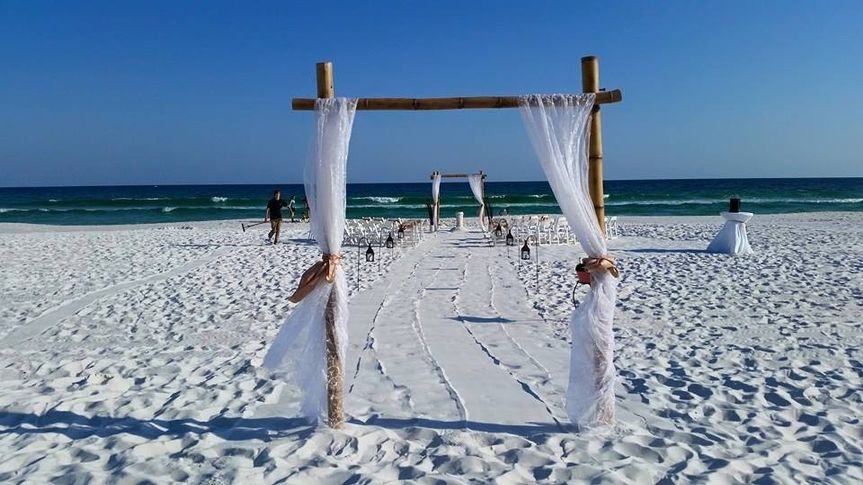 Has it always been your dream to get married on the beach? Florida is one of the best places in the country and, to a larger degree, the world to do it. The emerald waters and white sands on the beaches make it the perfect wedding venue for couples.
If you're thinking about planning out the beach wedding of your dreams, Seashell Wedding Company can provide you with all the information you'll need regarding Destin, FL beach weddings and wedding beach packages. We're different from other "cookie cutter" beach wedding companies in that we strive to make your big day as personal and as unique as it can possibly be when you call on us to help you plan out every aspect of your beach wedding.
At Seashell Wedding Company, we're very familiar with the Destin, FL area and know the ins and outs of putting together an unforgettable ceremony. At this time, we offer five affordably priced packages that you can use to map out your ideal beach wedding. These packages include:
Seashell Wedding Company can also offer you more than just offer beach weddings and wedding beach packages in Destin, FL. While beach weddings are our specialty, we also offer wedding coordinator services to help you plan church weddings, beach house weddings, state park weddings, and weddings at other venues, too. No matter where you want to hold your wedding, we'll make sure your day is extra special for you and your soon-to-be spouse.
Call Seashell Wedding Company at 850-586-9427 for more information.